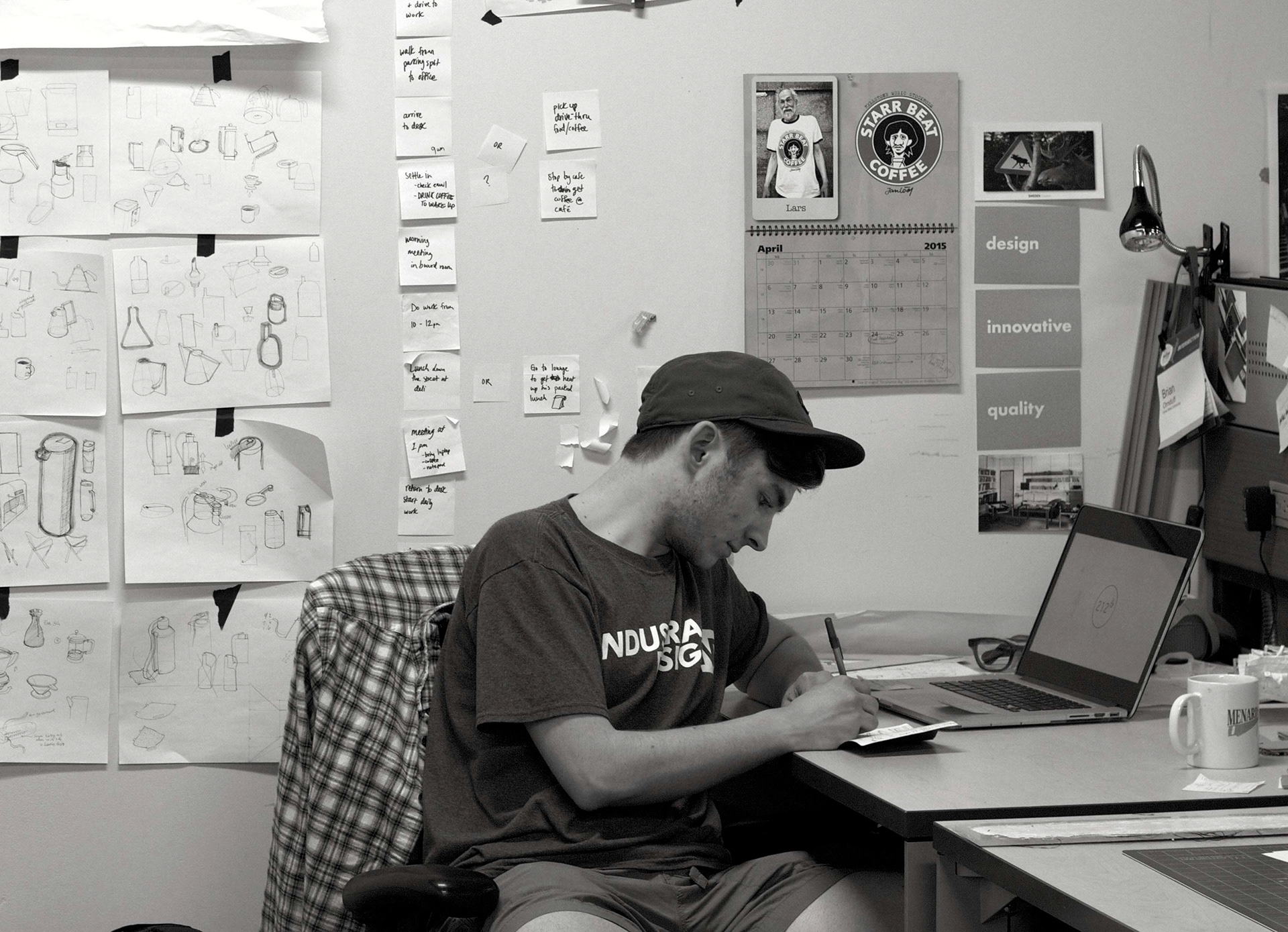 I'm Brian, an industrial designer looking for opportunities in a research-and-design-centric firm. I'm a recent Iowa State University graduate, picking up Bachelor's degree in industrial design. I just returned from a venture to New York, working under two very different companies as their design intern. The first was a small, yet feisty furniture, object, and spatial design firm, Visibility. The second was Master & Dynamic, a premium headphone company located in Manhattan. Together, they've fused my artful and conceptual side with my technical product development side.
I find happiness in being surrounded by open-minded, creative people, making my own coffee, and attending live shows ranging from bluegrass to experimental techno. Coffee culture and music listening are the two largest sources of inspiration for me, so I'm especially gravitated towards the coffee, leisure and task furniture, and audio industries. However, I can design just about anything as long as it helps someone in some way. I have experience designing furniture, housewares, electronic accessories, audio products, along with spaces such as POP displays and store layouts.
Contact me if you think I'd be a good fit for your team, or if you would like assistance with an idea you have for a project. I'm always looking for an excuse to collaborate with artists, entrepreneurs, and engineers.